Now Playing at the Roi Theatre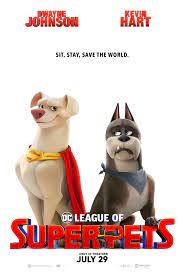 DC League of Super Pets
Roi 2 at 7:00
Aug 18 (last night!)
General
1hr 46min
When the Justice League are captured by Lex Luthor, Superman's dog, Krypto, forms a team of shelter-pets who were given super-powers: A hound named Ace, who becomes super-strong, a pig named PB, who can grow to giant-size, a turtle named Merton, who becomes super-fast, and a squirrel named Chip, who gains electric-powers.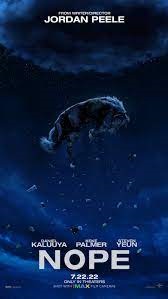 Nope
Roi 1 at 7:30
Aug 18, 19, 20, 21 & 25
14A coarse language
2hrs 10min
After random objects falling from the sky result in the death of their father, ranch-owning siblings OJ and Emerald Haywood attempt to capture video evidence of an unidentified flying object with the help of tech salesman Angel Torres and documentarian Antlers Holst.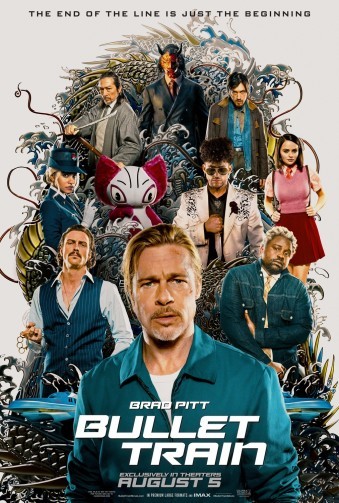 Bullet Train
Roi 3 at 7:15
Aug 18, 19, 20, 21 & 25
14A coarse language, violence
2hrs 7min
Ladybug (Brad Pitt) is an unlucky assassin determined to do his job peacefully after one too many gigs gone off the rails. Fate, however, may have other plans, as Ladybug's latest mission puts him on a collision course with lethal adversaries from around the globe-all with connected, yet conflicting, objectives-on the world's fastest train. The end of the line is just the beginning in this non-stop thrill-ride through modern-day Japan.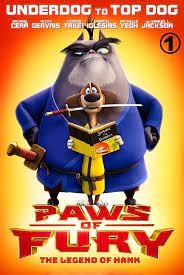 Paws of Fury
Roi 2 at 7:00
*Coming Soon*
Aug 19, 20, 21 & 25
PG violence
1hr 40min
A hard-on-his-luck hound Hank (Michael Cera) finds himself in a town full of cats who need a hero to defend them from a ruthless villain's (Ricky Gervais) evil plot to wipe their village off the map. With help from a reluctant teacher (Samuel L. Jackson) to train him, our underdog must assume the role of town samurai and team up with the villagers to save the day. The only problem... cats hate dogs.
---
View current attractions »